Description
Hallbyggarna Jonsereds draperies provide first class protection against transparency, snow, rain and cold. Other areas of use are against noise, welding spray, UV light and chemicals. All in order to create a functional and safe workplace for staff. But also, to protect materials, machines and products.
Draperies of the highest quality that work for use both indoors and outdoors
We manufacture draperies from flame-resistant PVC tarpaulin placed on curtain rails that suit many different types of activities. We have primarily targeted activities within industry, building, car washes and storage facilities, both indoors and outdoors. We supply to both corporate customers and private persons. Our skilled and experienced staff will help you find a drapery solution that suits your needs. The design and construction of the drapery is tailor made and manufactured according to your needs. You determine the size and colour of the tarpaulin and whether the tarpaulin should be fitted with a window. You can also have a company logo printed on the drapery's PVC tarpaulin. There are several different solutions for closing the PVC drapery. Eyelets, zips, heavy-duty Velcro and even a crank device. In this videoyou can see how the crank device works, which we recommend that you look at.   Assembly of the PVC drapery and the rail can be done on your own or be done by our skilled and professional installers. The normal delivery time is approx.: 2 weeks from confirmed order.
Outdoor drapery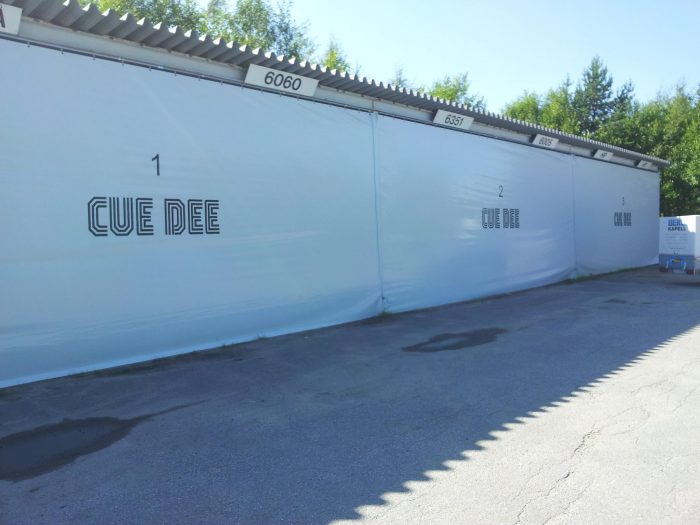 Indoor drapery