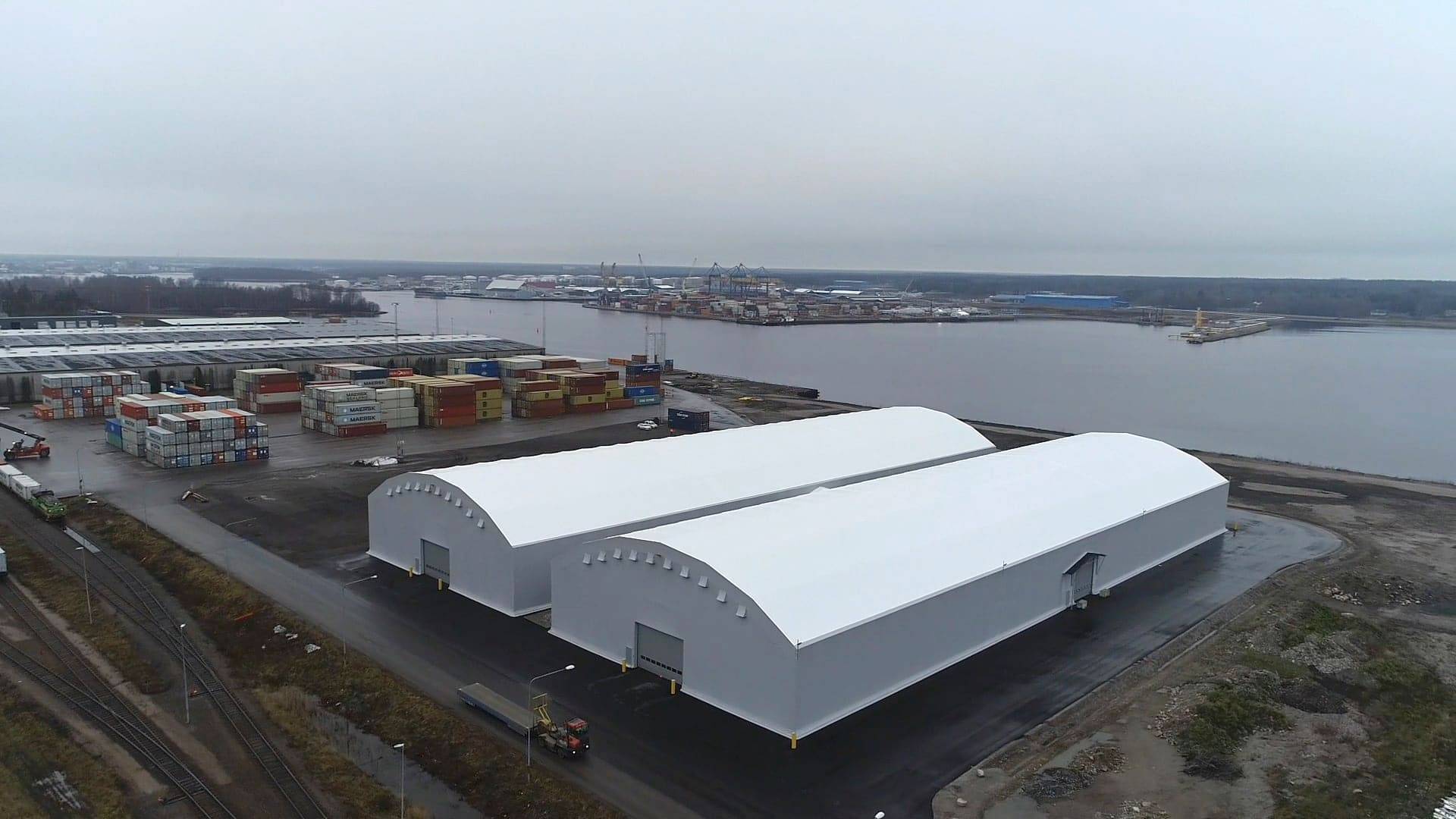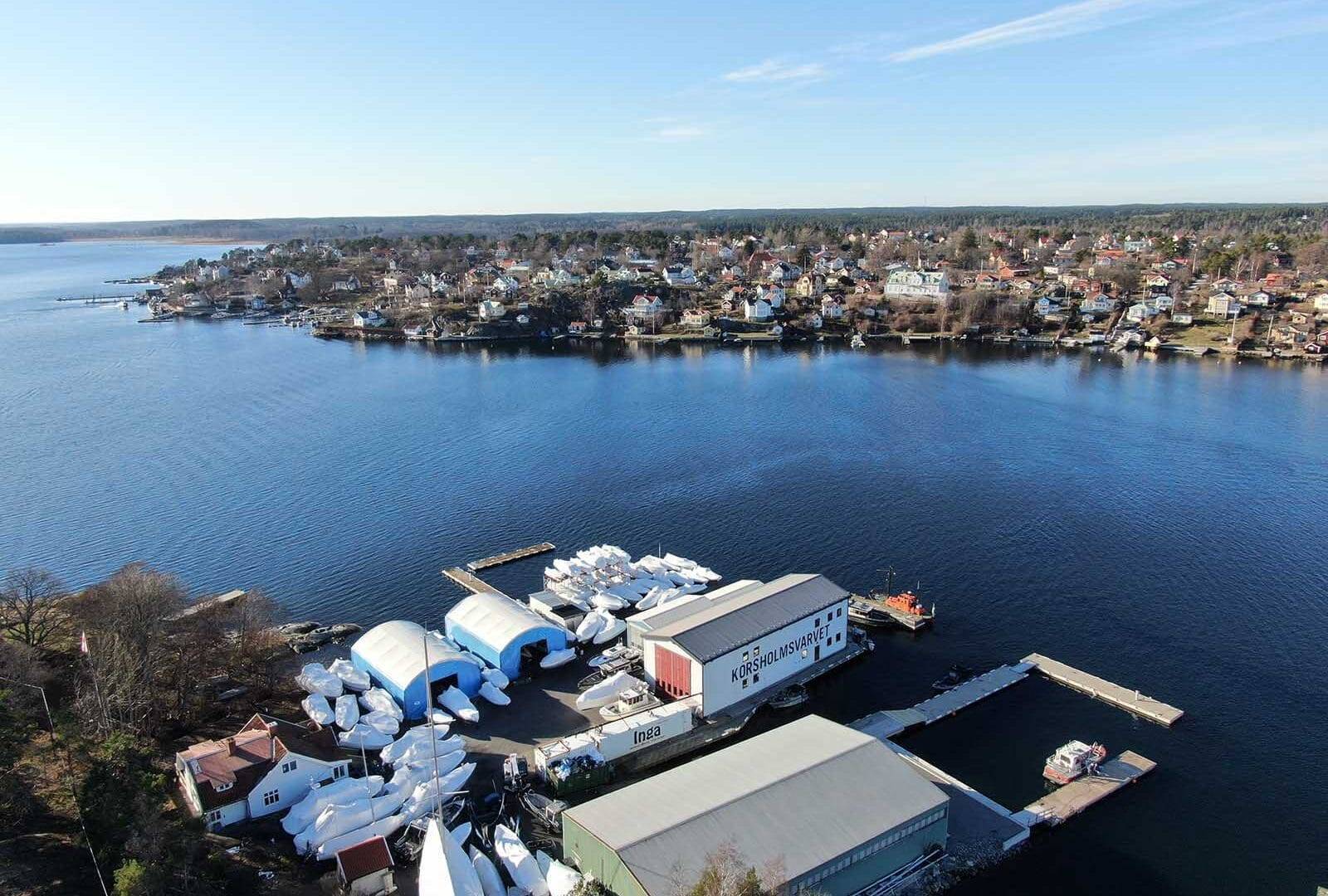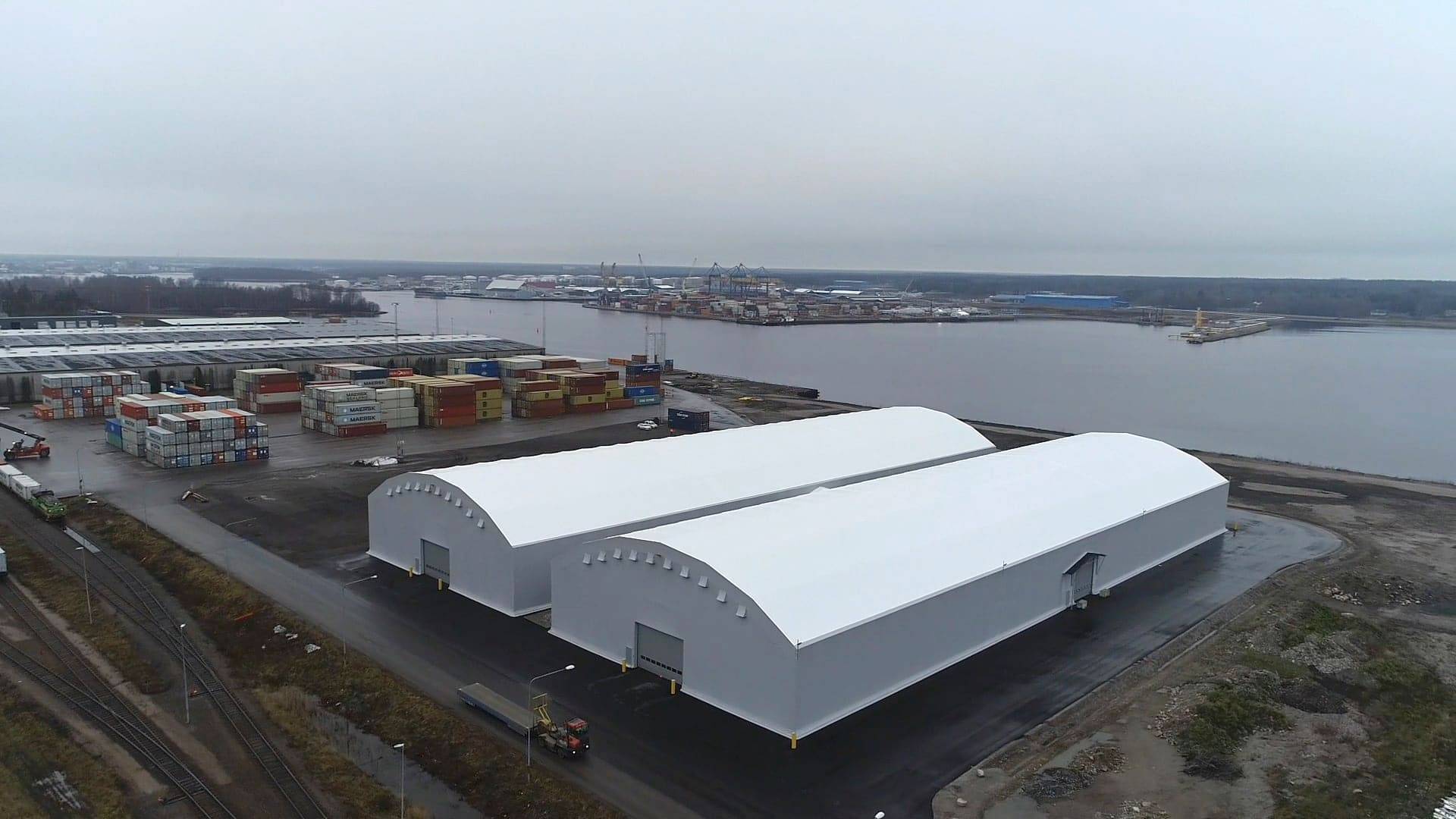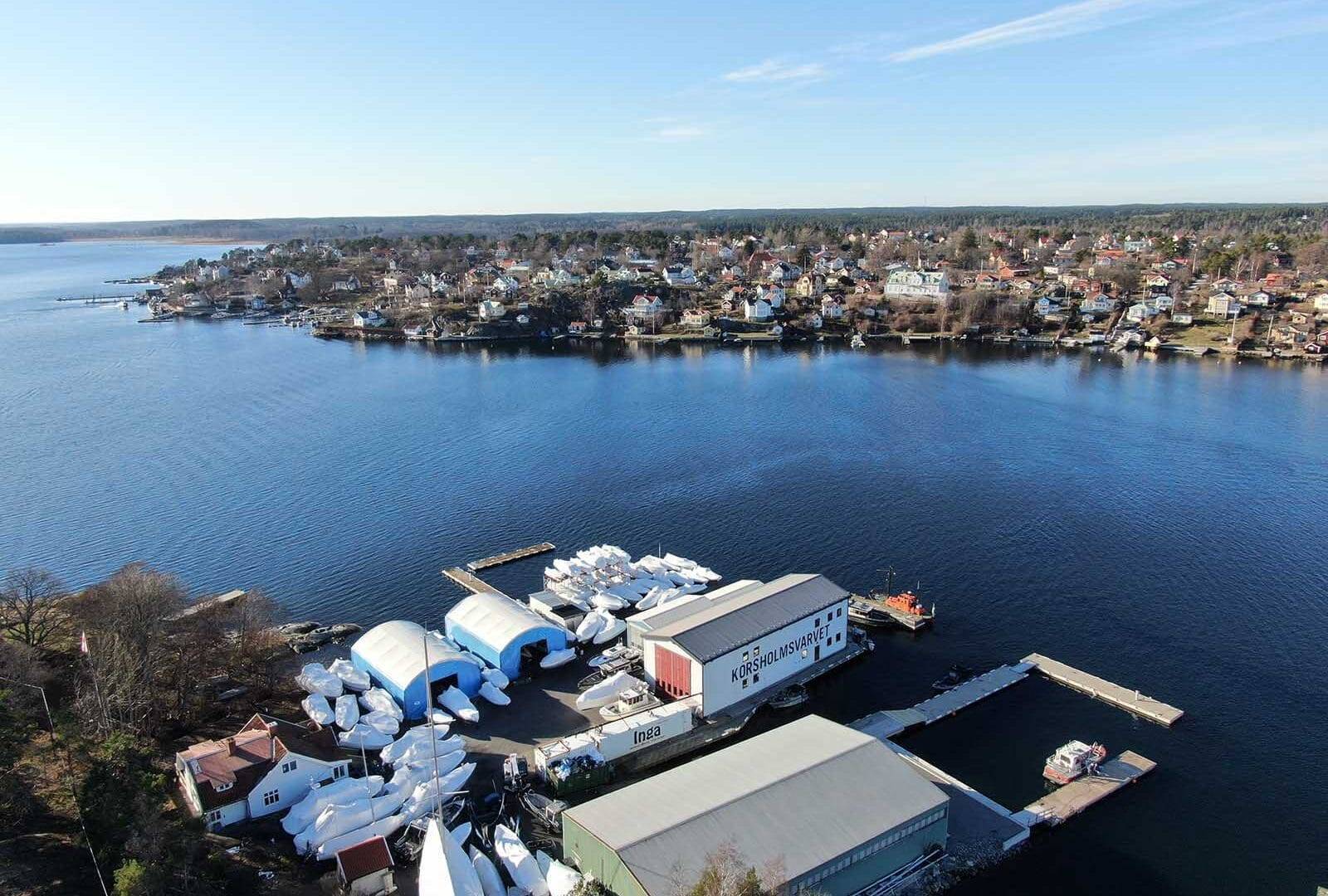 Fabric structures of the highest quality
As Scandinavia's leading supplier of fabric structures, we offer a wide range of modern and flexible products. Our market leading position has its basis in our international concept for logistics and acquirement. Choosing Hallbyggarna Jonsereds when you are going to procure a fabric structure means that you are choosing a professional turnkey partner with over 50 years' experience and deep expertise.
Hallbyggarna Jonsereds represents a high level of professionalism
In order for you to get the greatest benefit from our products, we have developed some value added services that facilitate your decision. These include things such as upfront analyses, technical support, project management and favourable financing options. This is so that you, as our customer, will receive the most cost-effective and smooth delivery of your fabric structure.
Optimise your fabric structure with accessories
With our extensive experience in the industry and more than 18 000 fabric structures delivered, we know what is required from our products. This means that you, our customer, can adapt the fabric structure to suit your specific needs and your activity. We offer a variety of options for your fabric structure and adapt the fabric structure to suit your requests. Among the most popular options that we offer are e.g. well-dimensioned illumination, energy efficient heating and insulation, as well as ventilation and dehumidification. Other popular options are logo profiling or specific colour for the canvas that we supply according to your requirements.
Since we came into contact with Hallbyggarna they have succeeded in carrying out this project for us in a consistent manner with all their sub-suppliers. They have kept to their schedule and done what they have promised in all regards.
We have purchased approx. 10 fabric structures from Hallbyggarna Jonsereds over the years and have a lot of confidence in them as a supplier.
Great quality and great price. Plus, you have fast deliveries.
I am incredibly pleased with you and the fabric structures. You are very nice and you always get help when you need it.
Relevant references for tent fabric structures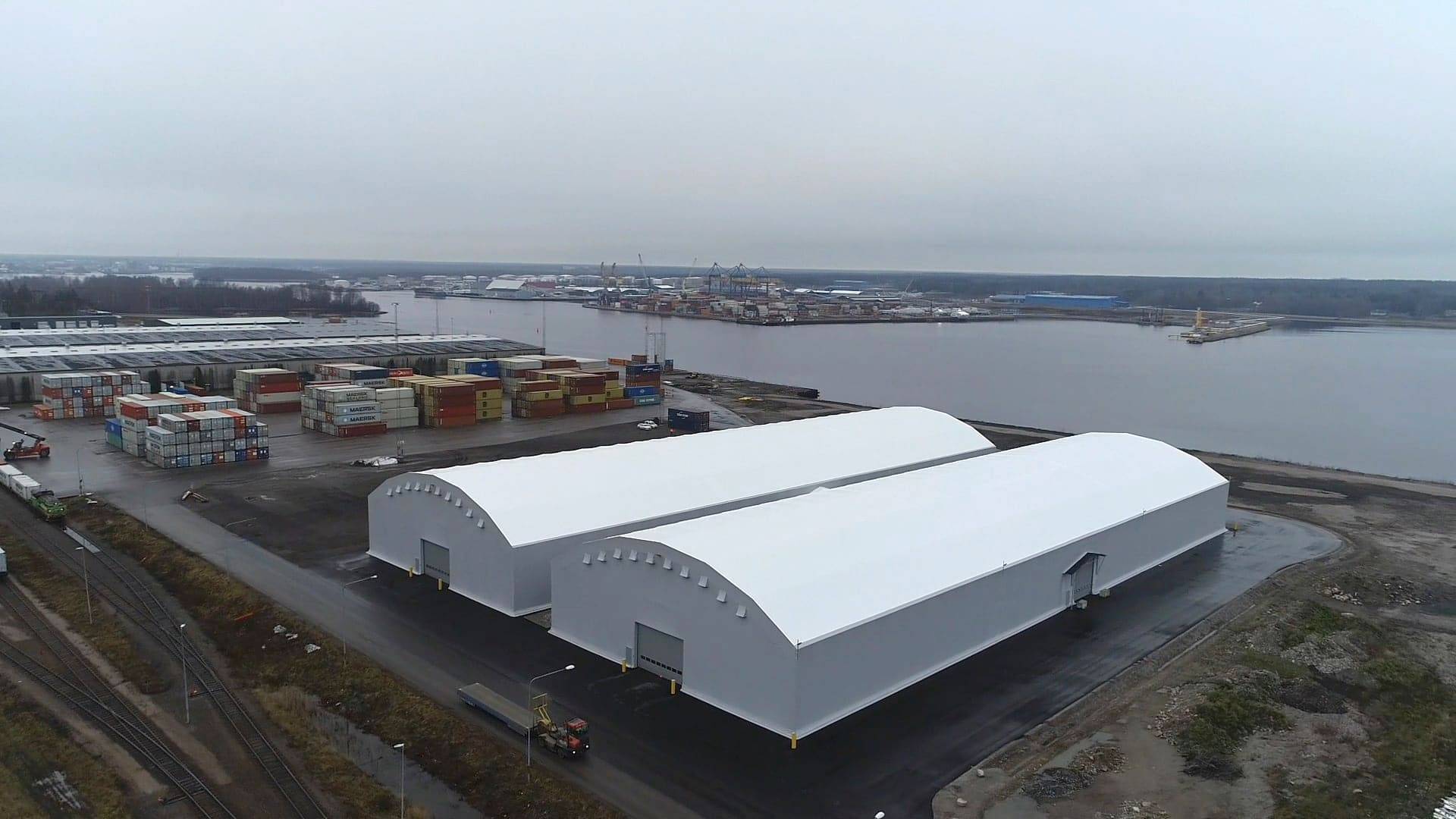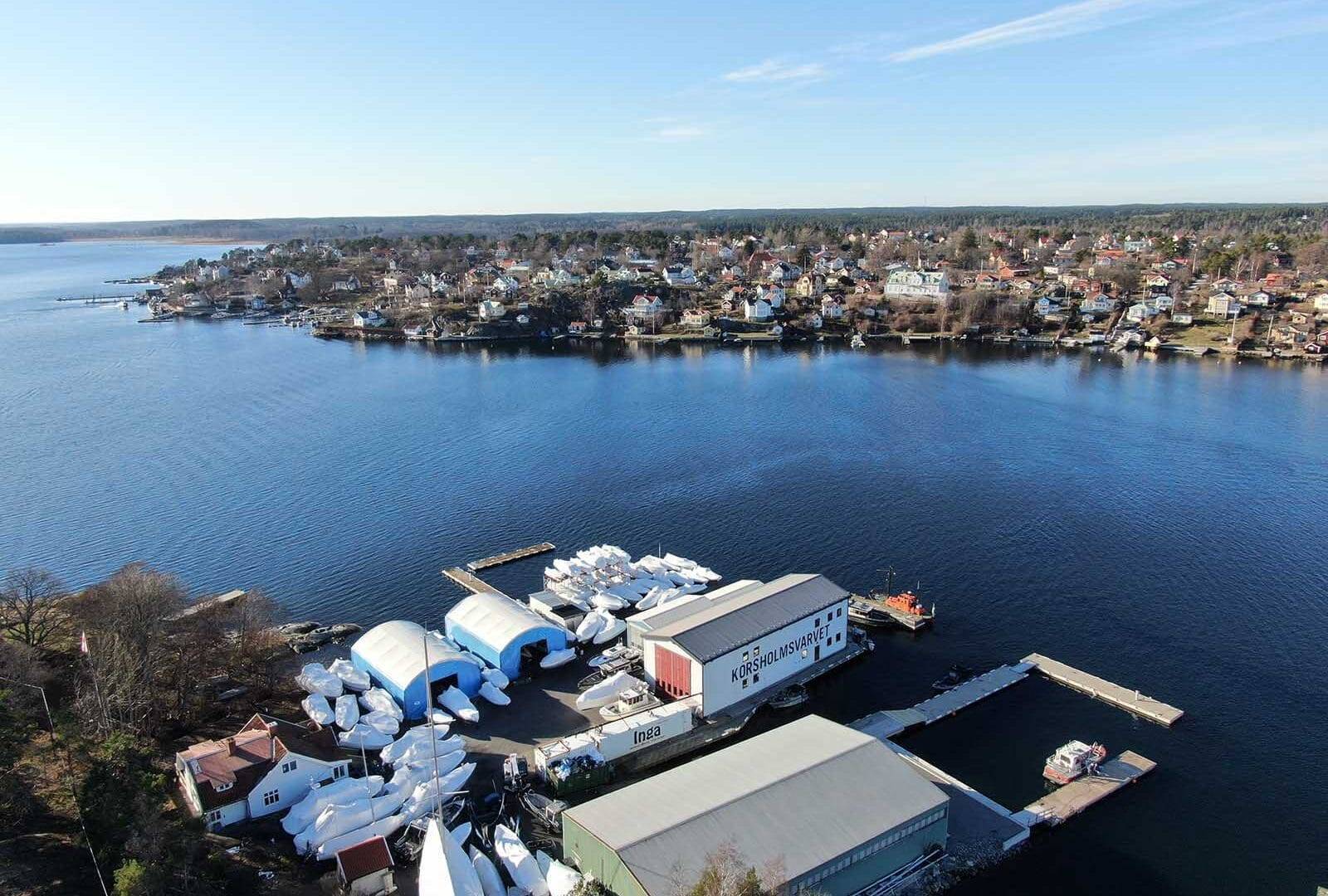 Frequently asked questions about tent fabric structures
How long is the lifetime for a fabric structure?
All steel frames on the fabric structures we deliver are hot dip galvanised in accordance with EN 1461 and are completely rust protected. The steel frames on our industrial halls are manufactured from high strength steel, which provides a lifetime that is several decades. The technical lifetime of the PVC tarpaulin is approx. 25-30 years. This can easily be replaced if needed.
Is a building permit required for a fabric structure?
A building permit is required within an area covered under a zoning plan. We can assist with drawings and other documentation that is required for the building permit application. If needed, we can also provide a certified inspector and assistance with the building permit application. If you prefer to find a certified inspector near you instead, we recommend the Swedish National Board of Housing, Building and Planning website.
How long is the delivery time?
The delivery time for our fabric structures is truly short in comparison with conventional buildings. The size of the fabric structure, area of use, specific customer customisation and season are things that can affect the time for e.g., dimensioning, manufacturing and installation. Some of our spans are kept in stock and we are thus able to supply them with a noticeably short time span. Contact us and we will let you know what the delivery time is for your needs.
What is the price per m² for a fabric structure?
The price per m² for the fabric structure varies according to numerous variables. For example, the dimensions of the fabric structure, equipment, geographical location and customisation. In order to give you a price, we need more information about what your needs and requirements are. We are happy to provide a free quotation and you are always welcome to contact us with any questions.
Our products are developed with two main goals, competitive price and short delivery time. Generally speaking, we can say that it is more financially favourable to build long instead of wide, because the steel frames with a smaller span are cheaper than the steel frames with a larger span. The snow load for the relevant installation site also has an impact on the price of the fabric structure.
Why do you need to know what the snow load is?
Our constructions are calculated in accordance with Eurocode, which contains dimensioning for, among others, snow and wind loads for the relevant site where the fabric structure is to be fitted.
Is the fabric structure CE marked?
Of course, we are certified in accordance with EN-1090-1, which concerns load-bearing components. Companies who manufacture loadbearing components (supporting construction parts) that have been dimensioned with Eurocodes need to be certified in accordance with EN-1090-1- As a certified manufacturer we issue performance declarations and CE marks.
Can your fabric structures be heated?
Of course! The fabric structure can be insulated in a way that ensures a great insulation R-value. With insulation on the inside of the frames there is better protection and it retains its insulating function unlike most solutions that are placed on top of the truss where the snow load can compress the insulation together with a poorer insulation R-value as a result.
What financing options are offered? Is it possible to rent a fabric structure?
Choose to buy, rent or lease the fabric structure. One advantage with renting a fabric structure is the flexibility to easily be able to dismantle and return the fabric structure in the event of a change, without your balance sheet being burdened by an investment. Our superb salespeople will help you find the optimal solution.
Can a fabric structure from Hallbyggarna Jonsereds be used to store materials that are sensitive to moisture?
Of course! We dimension for dehumidified environments, which ensures that your material is stored in the required environment. Our solution also eliminates the risk for condensation, which can be a factor in all types of cold storage.
What are your fabric structures dimensioned with?
Hallbyggarna Jonsereds steel frames are dimensioned to fulfil the requirements in Eurocode, which are established to handle the tough Nordic climate with regards to wind and snow loads, types of terrain and safety classes. We are also certified for SS-EN 1090 and supply CE marked steel frames. When we deliver a fabric structure, we always conduct a performance declaration and a CE marking as a natural part of the project process.
Do you have any questions?
Our sales representatives can assist you.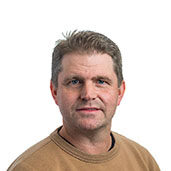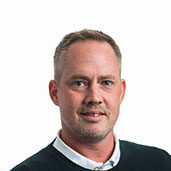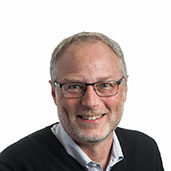 Standard sizes of our tent fabric structures
Submit your inquiry today
Submit your inquiry today
As Scandinavia's largest supplier of tent solutions, we always offer our customers the best solution.
You are looking for: Fabric structure i .
How can I contact you? Please fill in your contact information below.
Thank you! I or one of my colleagues will get back to you shortly.
This project might be interesting for you.