High-quality Tent Halls with a Variety of Accessories
When you choose Hallbyggarna Jonsereds to purchase, rent, or lease Tent Halls, you opt for a professional comprehensive partner with extensive expertise in various areas. In addition to our high-quality products, we also offer value-added services to facilitate your decision-making process. Our goal is to provide you with the most cost-effective solution possible - from start to finish!
Flexible Tent Halls
Depending on your requirements, we can offer you a Tent Hall that precisely serves your needs. Ranging from 10 to 40 meters in span width as standard, your Tent Hall always comes in sections and can be constructed to the length that suits you. Therefore, you don't need to limit yourself and your hall; it can simply grow with your needs.
Beneficial Financing Solutions
We also provide a range of advantageous financing solutions tailored to the duration for which the hall will be used. Purchase the Tent Hall or choose another financing method such as rental or leasing agreements. This way, you can avoid tying up capital while having the freedom to invest in other productivity-enhancing products. To ensure you have full control over your investments, we adhere to a controlled monthly cost.
Our Tent Hall is amazing!
The delivery time was quick. I ordered the Tent Halls in late summer and had them delivered and installed just a couple of weeks later.
Relevant references for Tent Halls
Frequently Asked Questions About Tent Halls
A Tent Hall is a flexible and portable solution for creating additional storage space for various types of items. These tents are typically made of high-quality materials that are sturdy and resilient against weather conditions. They are commonly used in various industries and for private purposes to protect items from the elements, such as construction materials, gardening tools, vehicles, boats, or other outdoor products.
Tent Halls are popular due to their ease of assembly and disassembly, making them highly adaptable and customizable. They can be used as temporary storage solutions or as permanent storage facilities, and they come in various sizes and configurations to suit different needs.
Hallbyggarna Jonsereds offers a wide range of high-quality Tent Halls that can assist you with your storage needs. Our Tent Halls are designed to protect your belongings from the weather while being easy to install and use. Whether you need extra storage space for your business or DIY projects, our Tent Halls can be the perfect solution for you.
How Many Years Does a Tent Hall Last?
Our hot-dip galvanized steel frames made of high-strength steel are certified according to EN 1461 and completely corrosion-resistant, with a lifespan extending over several decades. The technical lifespan of the PVC fabric is between 25-30 years and can be easily replaced when needed.
Do I Need to Obtain Planning Permission as a Customer?
Planning permission is required within planned areas. We can assist you with drawings and other documentation needed for your building permit application.
Is the Delivery and Establishment of a Tent Hall Quick?
Yes, compared to a conventional building. Some of our most popular span widths are kept in stock for even faster delivery. Contact us for inquiries regarding the delivery time of your Tent Hall.
Can I Set Up the Tent Hall Myself?
It's not something we recommend. However, if you have the right machinery and tools, you can do it yourself. Otherwise, our skilled installers can help you assemble the Tent Hall.
What Is the Cost of a Tent Hall?
Several factors contribute to the price of a Tent Hall, including size, snow zone, equipment, and accessories. To provide a price, we need more information about your specific needs. Get in touch with our sales representatives, and they will assist you in determining the cost of your Tent Hall.
Can I Use a Tent Hall Year-Round?
Yes, our Tent Halls are designed to be usable year-round. You can use them as temporary solutions during the colder months and as protection from the sun and heat during the summer.
Can I Customize My Tent Hall with Additional Features or Accessories?
Yes, we offer various accessories and customization options for our Tent Halls. You can add features like flooring, lighting systems, ventilation, and more to tailor your Tent Hall to your specific needs and purposes. Our team can help you select the best accessories for your requirements.
Do you have any questions?
Our sales representatives can assist you.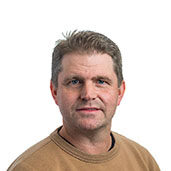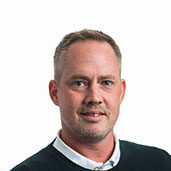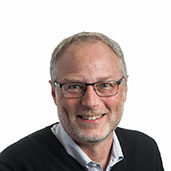 Standard sizes of our storage tents.
Submit your inquiry today
Submit your inquiry today
As Scandinavia's largest supplier of tent solutions, we always offer our customers the best solution.
You are looking for: Tent Hall i .
How can I contact you? Please fill in your contact information below.
Thank you! I or one of my colleagues will get back to you shortly.
This project might be interesting for you.