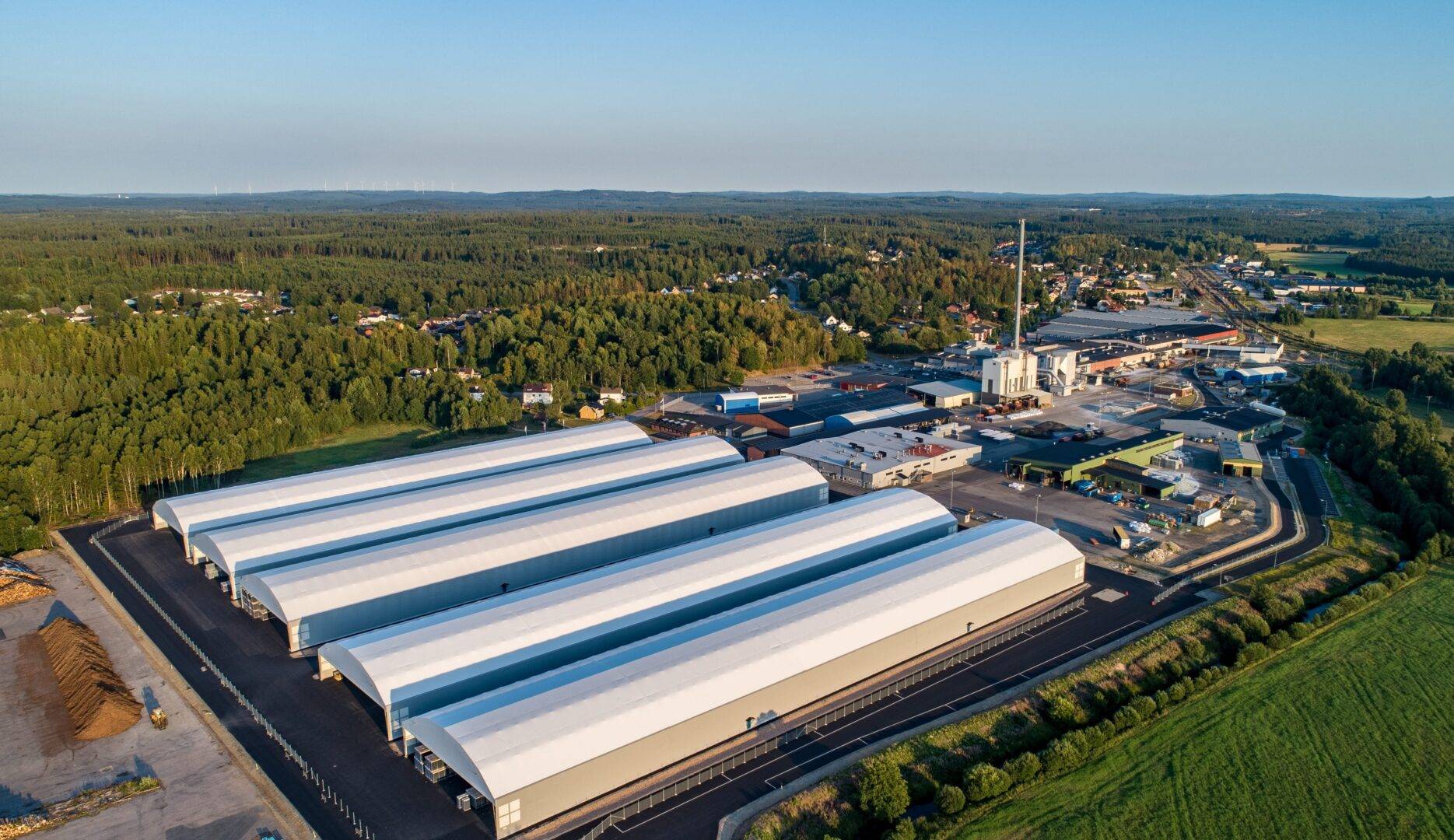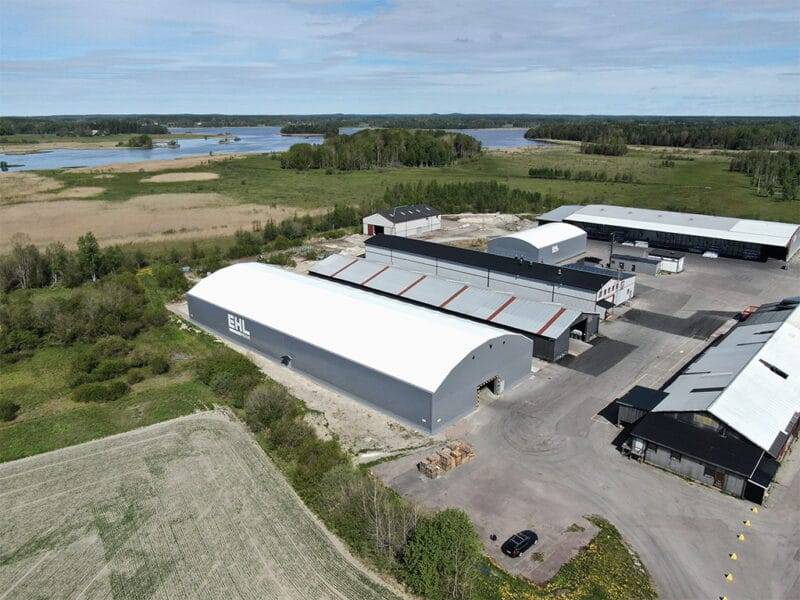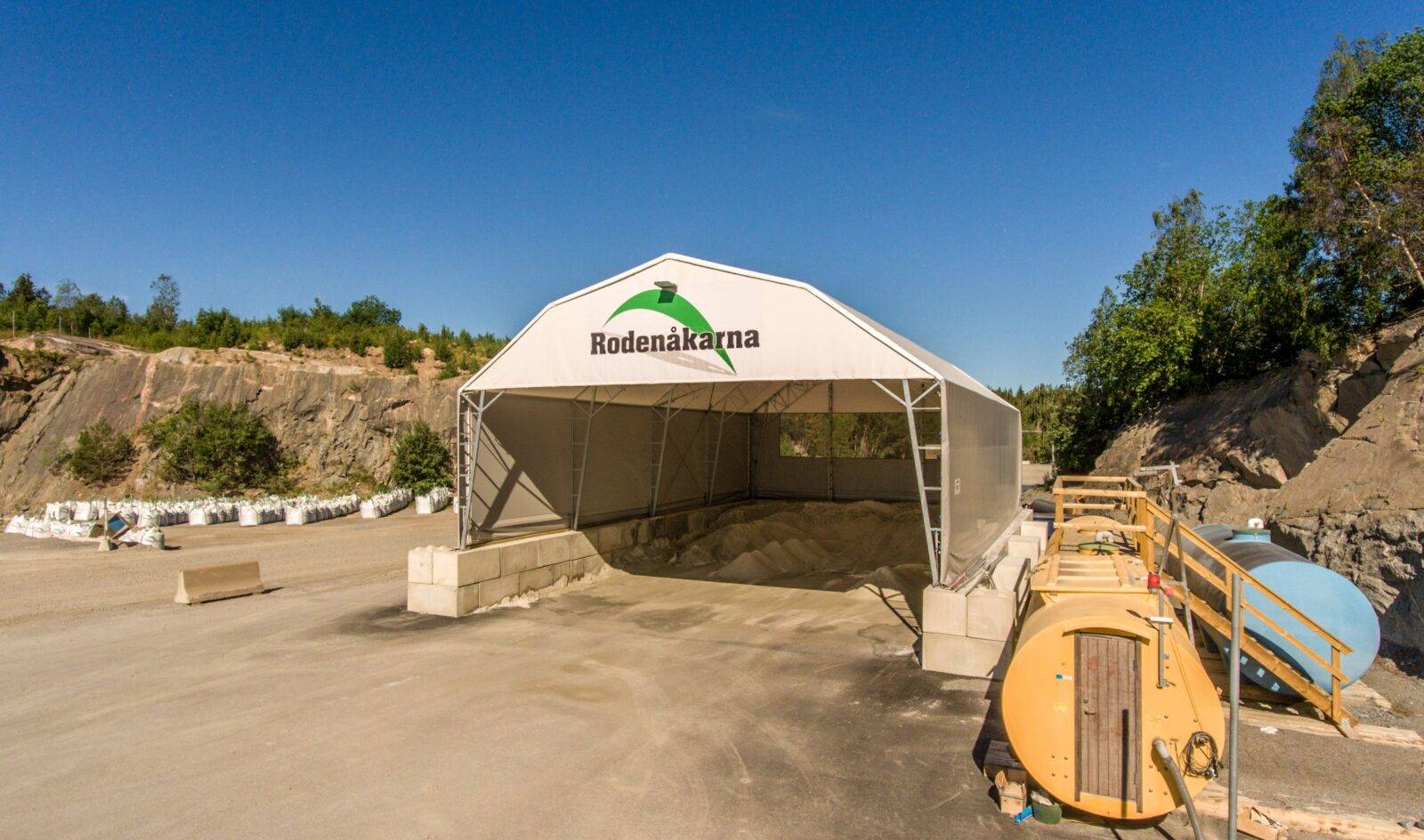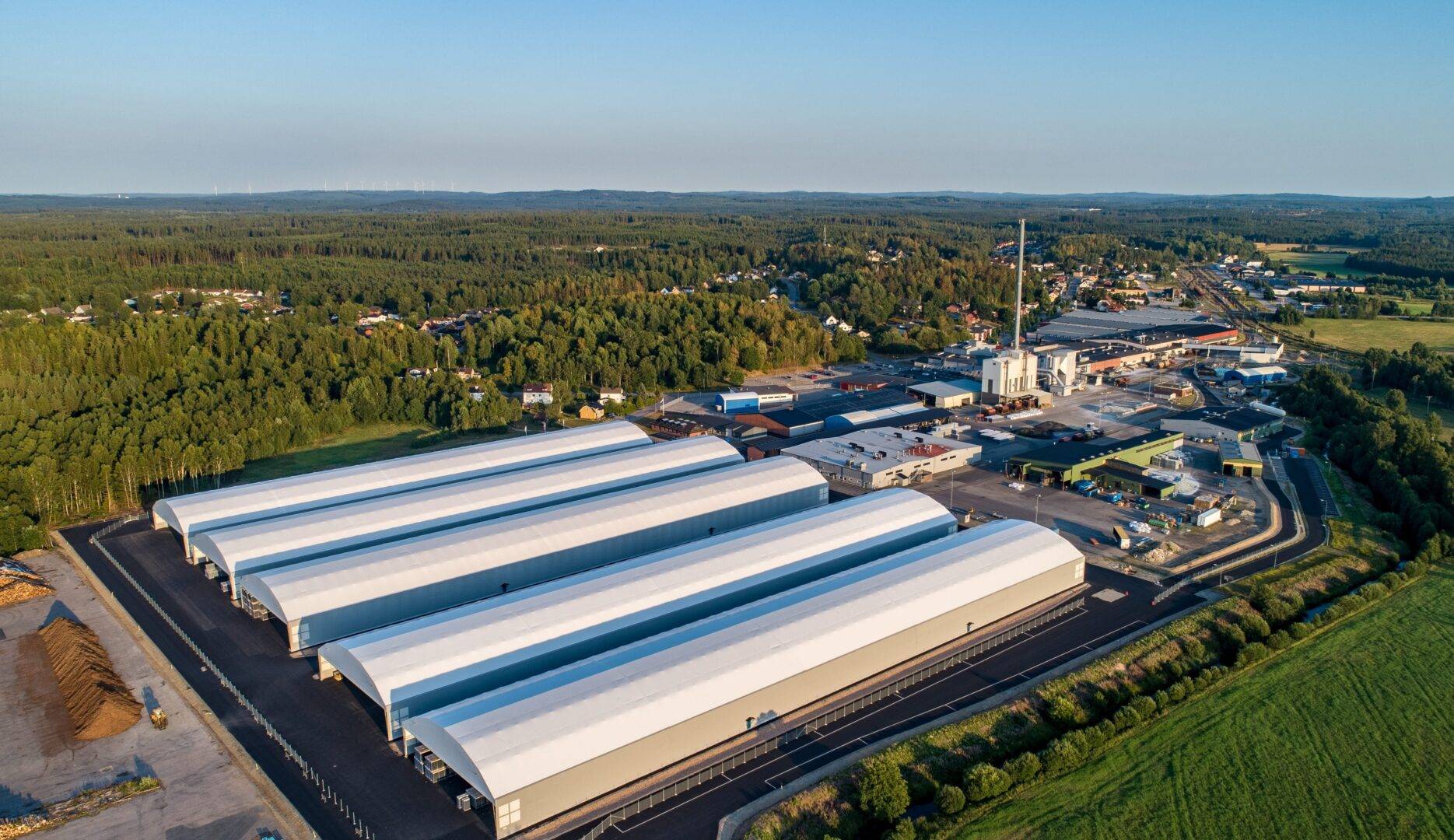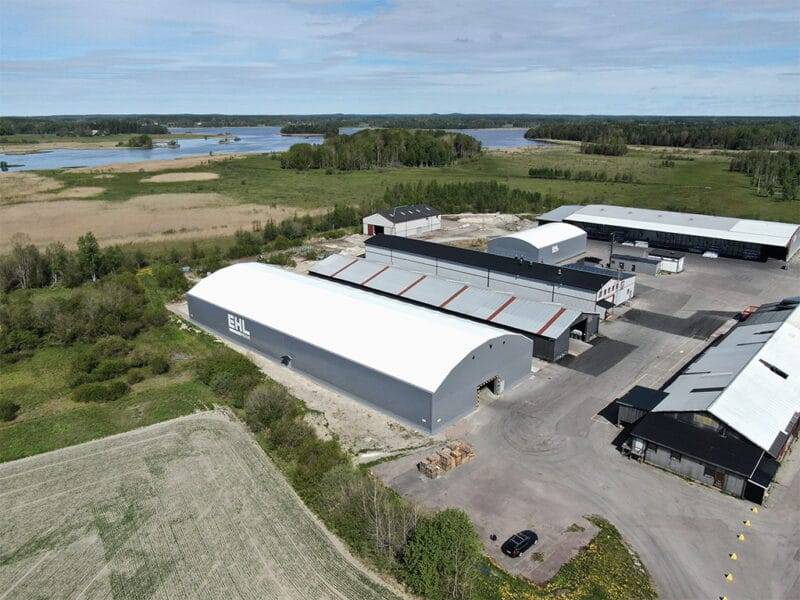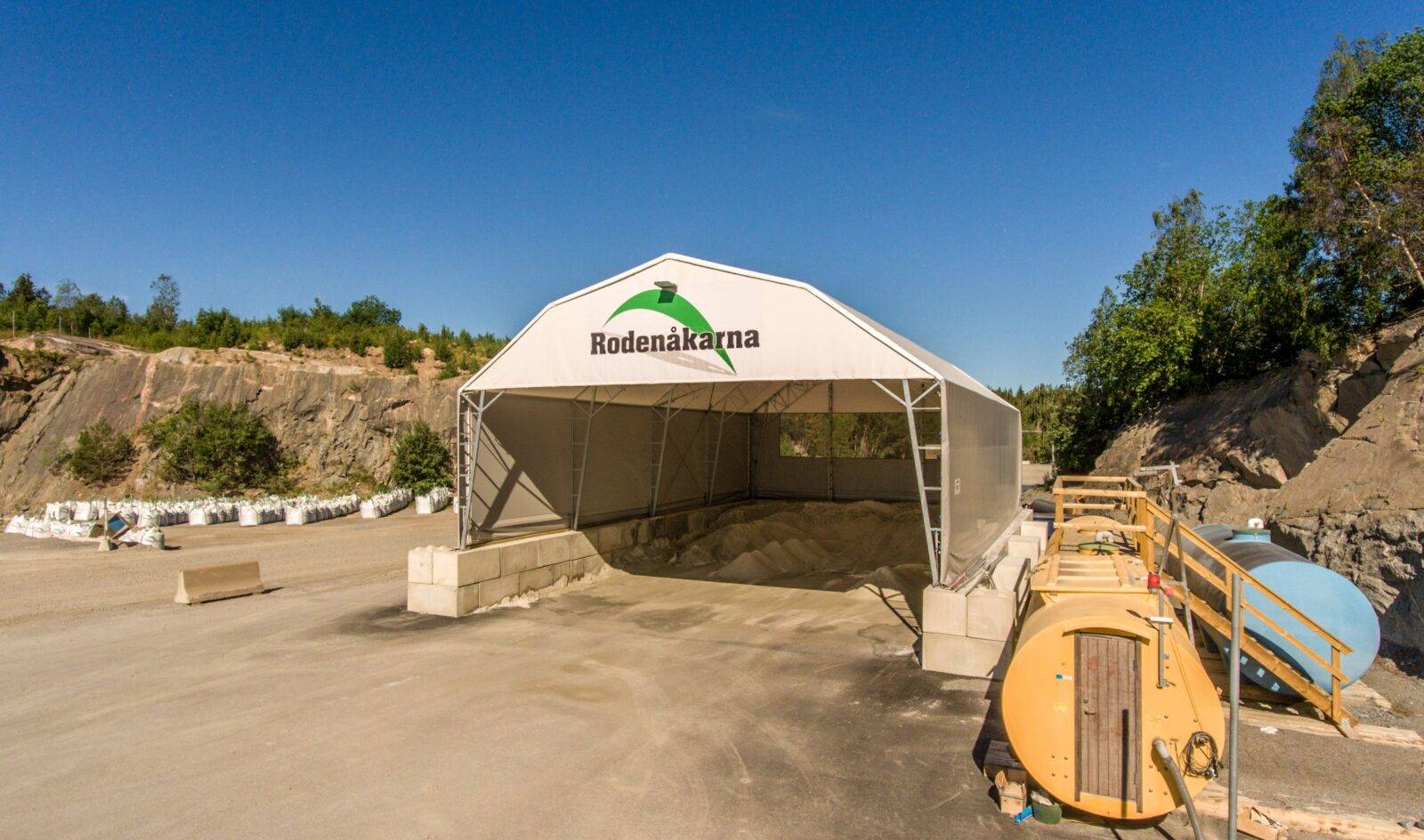 High-Quality Fabric Covered Buildings
A fabric covered building is a practical solution for those seeking a structure with a quick setup time, suitable for both permanent and temporary needs. Its primary attribute is its flexibility, allowing it to be utilized across various industries and easily extended or relocated based on changing circumstances. You can choose to purchase, lease, or rent the fabric covered building from us to ensure the most cost-effective delivery and financing – always at the right price. Opting for Hallbyggarna Jonsereds means choosing a professional comprehensive partner with deep expertise and over 50 years in the industry, having executed over 18,000 projects.
What is a Fabric Covered Building?
Our fabric covered buildings are constructed with steel frames and clad with high-quality PVC fabric. This solution offers multiple benefits and can serve various purposes, ranging from industrial, construction, and logistics activities to fully equipped sports halls. It's a sustainable solution that is cost-effective, can be rapidly set up, moved, extended, or disassembled to accommodate changing needs. The standard dimensions of our fabric covered buildings range from 8 to 50 meters in width and 3 to 8 meters in height, with length tailored to the customer's preferences.
Optimize Your Fabric Covered Building for Your Specific Needs
Regardless of your choice of width, length, or height, we can customize the building to suit your operations, and our sales team assists you in finding an optimal solution at the right price. Some popular optional features we offer include insulation, energy-efficient heating, well-sized lighting, as well as ventilation and dehumidification. Choose an insulated fabric covered building if you intend to use it as a workspace, heated storage, or sports facility. To ensure you get the most value from our products, we've developed value-added services that facilitate your decision-making process. This includes preliminary analysis, technical support, project management, and advantageous financing options. As the leading supplier of fabric covered buildings in the Nordic region, we offer a broad range of modern and flexible products. Feel free to contact us today!
It is much more affordable to build a fabric covered building than a conventional building.
There are several providers of tent halls, and we find that Hallbyggarna Jonsereds works the best.
Since we came into contact with Hallbyggarna they have succeeded in carrying out this project for us in a consistent manner with all their sub-suppliers. They have kept to their schedule and done what they have promised in all regards.
We have purchased approx. 10 fabric covered buildings from Hallbyggarna Jonsereds over the years and have a lot of confidence in them as a supplier.
Relevant references for Fabric Covered Buildings
Frequently asked questions about tent Fabric Covered Building
What is a fabric covered building?
A fabric covered building, also known as a tension fabric structure or fabric building, is a type of structure designed for various purposes, such as storage, warehousing, manufacturing, sports facilities, and more. It is characterized by its main structural framework typically made of steel or aluminum, which is covered by a high-strength fabric material. This fabric material is tensioned over the framework to create a durable, weather-resistant enclosure.
Fabric covered buildings offer several advantages, including:
Cost-Effective: It's a more cost-effective to construct compared to traditional brick-and-mortar buildings.
Quick Installation: Fabric covered buildings can be installed relatively quickly, reducing construction time.
Versatility: They can be used for a wide range of applications and are easily customizable in terms of size and design.
Natural Lighting: The translucent fabric allows natural light to enter the structure, reducing the need for artificial lighting during the day.
Energy Efficiency: Fabric covered buildings can be insulated to improve energy efficiency.
Portability: In some cases, they can be disassembled and moved to a different location if needed.
These structures are popular in industries where temporary or semi-permanent storage and shelter solutions are required, but they are also used in permanent applications. The fabric used is typically durable, UV-resistant, and capable of withstanding various weather conditions, making fabric covered buildings suitable for long-term use.
Do I, as a customer, need to apply for a building permit?
If a building permit is required, we can assist you with the process. A building permit is necessary if the Fabric Covered Building is to be established within a planned development area. We can provide drawings and other documents required for a building permit application.
Is the delivery time short?
Compared to a conventional building, the delivery and installation time is significantly shorter. We also have some sizes in stock for immediate delivery. Please reach out to us to determine the exact delivery time for your Fabric Covered Building.
What cost a Fabric Covered Building?
The price per square meter for a Fabric Covered Building varies depending on several factors such as size, equipment, snow load design, and more. To provide a price for the desired Fabric Covered Building, we kindly ask you to contact us, and our sales team will assist you in finding a cost-effective option.
What do you mean by snow load design?
The construction of your Fabric Covered Building must be designed according to the snow and wind loads specified in Eurocodes for the geographical location where the building will be established. You can find information about your snow load zone on the Boverket website.
Can Fabric Covered Buildings Be Customized for Specific Industry Requirements?
Yes, fabric covered buildings can often be customized to meet specific industry requirements. These structures are known for their versatility and adaptability, making it possible to tailor them to various applications and industries. Here are some common customization options:
Size and Layout: Fabric covered buildings can be designed and constructed in various sizes and configurations to suit the specific needs of different industries. Whether you need a small storage facility or a large manufacturing space, customization is possible.
Specialized Equipment: If your industry requires specialized equipment, machinery, or infrastructure, the building's design can be adapted to accommodate these requirements. This may include reinforced flooring, support structures, or attachment points for machinery.
Ventilation and Climate Control: Some industries, such as agriculture or food storage, may require climate control and ventilation systems. Fabric buildings can be equipped with HVAC systems, insulation, and proper ventilation to maintain specific temperature and humidity levels.
Doors and Access Points: Depending on the industry, you may need specific types of doors and access points, such as large roll-up doors for easy equipment entry and exit, or personnel doors for convenient access.
Lighting: Adequate lighting is crucial for many industries. Fabric covered buildings can incorporate lighting solutions that meet the specific illumination needs of your operations.
Fire Safety and Regulations: Compliance with industry-specific safety and building codes is essential. Fabric buildings can be designed to meet relevant safety and regulatory requirements.
Aesthetic Considerations: In some cases, aesthetics may be important, especially if the fabric covered building is visible to the public. Customizable options for cladding and color choices can address aesthetic concerns.
It's important to work closely with the manufacturer or provider of fabric covered buildings to discuss your industry's specific requirements and explore customization options that best meet your needs. Customization ensures that the building is optimized for your particular application, making it a valuable asset for your business or industry.
Do you have any questions?
Our sales representatives can assist you.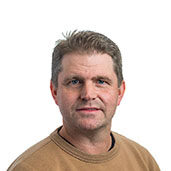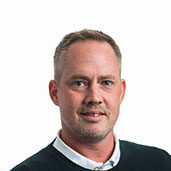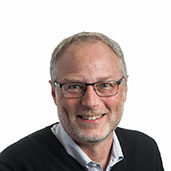 Standard sizes of fabric covered buildings
Submit your inquiry today
Submit your inquiry today
As Scandinavia's largest supplier of tent solutions, we always offer our customers the best solution.
You are looking for: Fabric Covered Building i .
How can I contact you? Please fill in your contact information below.
Thank you! I or one of my colleagues will get back to you shortly.
This project might be interesting for you.