About Hallbyggarna Jonsereds
Company Facts
Hallbyggarna Jonsereds is part of the NSS Group (Nordic Shelter Solutions) and is the leading Scandinavian supplier of fabric structures and tarpaulins. Our customers are primarily in the building and industrial sector, but most industries have discovered the many advantages fabric structures have as a storage solution. Hallbyggarna Jonsereds offers a modern range of products that are designed for the demanding Nordic climate. We also have an international concept for logistics and acquirement, which gives us flexibility and competitiveness. Based on the three areas – quality, safety and the environment, we always have our customers' success in focus, both in our daily work and in our strategic planning. The NSS Group is also represented in Finland, Denmark, Norway and Estonia. In Finland under the strong brand name Lainapeite and in Denmark by IPS Dansk Presenning. Two companies who, through acquisition long ago, have been incorporated in the NSS Group and whose own history goes back to the middle of the last century.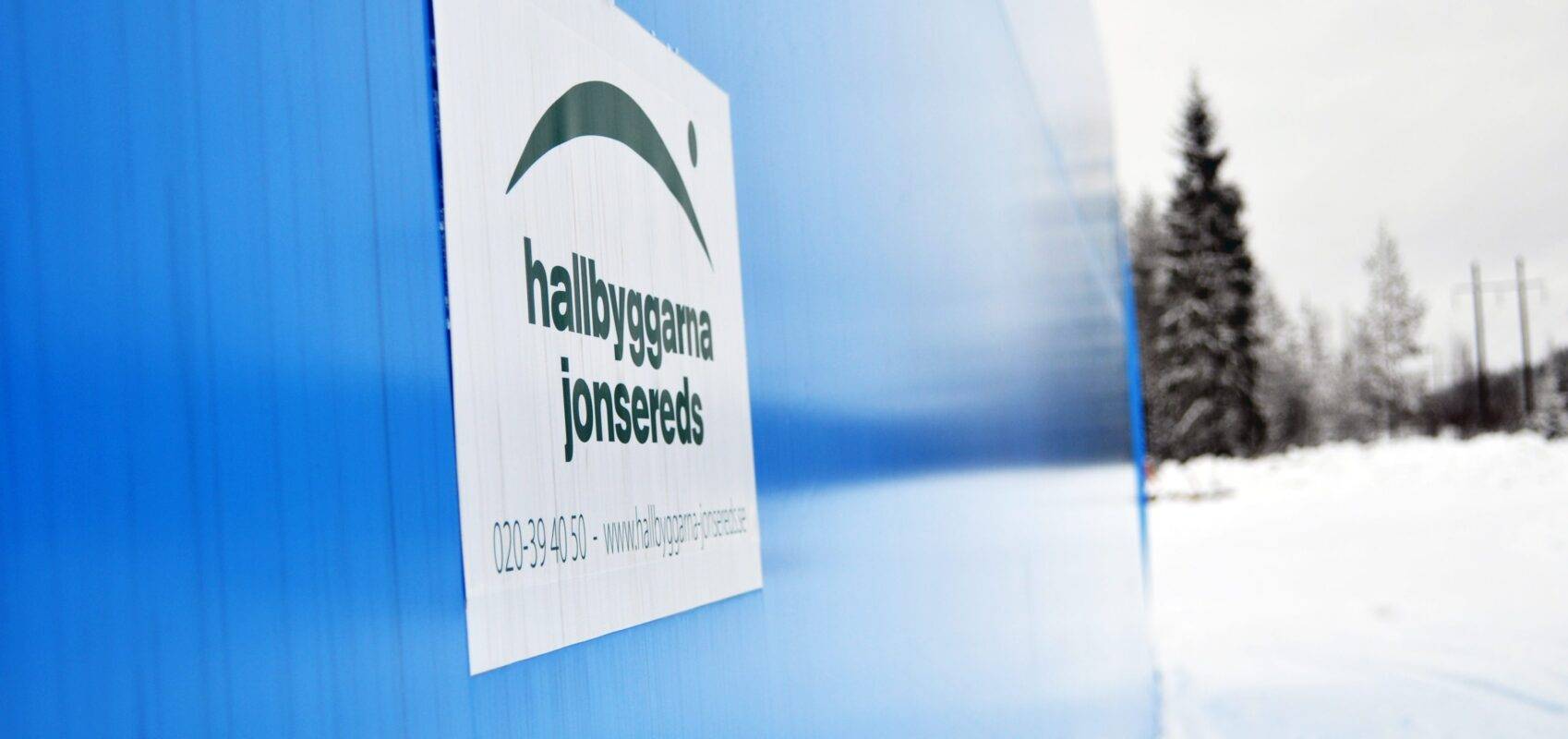 Certifications
We are certified in accordance with EN-1090 and as a certified manufacturer we issue performance declarations and CE mark our steel frames. Also, these are only manufactured in collaboration with certified manufacturers in order to fulfil our quality requirements. The requirement for CE marking of products that are covered under EN 1090-1 became mandatory on 1 July 2014.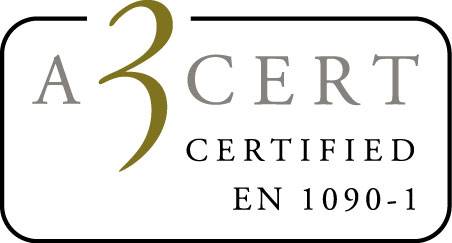 History
Jonsereds tarpaulins has its beginning when 14-year old William Gibson landed in Gothenburg Harbour from Dundee, Scotland back in 1797. A sailing that still lives on today through our tarpaulins. Gibson started a sail cloth factory in 1826, which later became Jonsereds Fabriks AB. In 1935, Jonsereds tarpaulin rental was started. The company Hallbyggarna was founded in Falun in 1968 by John Johansson from Sundborn in the county of Dalarna. When John started his company, he sold tarpaulins from the boot of his car. Farmers sought out simple and fast solutions to store their machines and for their animals. John began developing fabric structures to meet the demand and they were truly a success. In 2003, Jonsereds and Hallbyggarna merged together and Hallbyggarna Jonsereds AB was born. A lot has happened in our company over the years, but something that has always persisted is our desire to develop functional, durable fabric structures and tarpaulins to meet our customers' requirements and needs in an ever changing world. This is still one of our guiding principles today. We have more than 50 years' experience and have carried out more than 17,000 hall assignments. We can't even count the number of tarpaulins we have rented out, as there really has been a lot of them.