Campaign
Campaign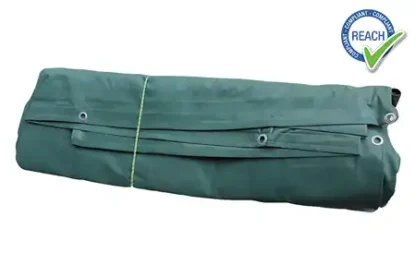 Campaign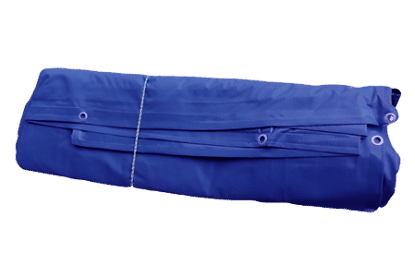 Campaign
Campaign
Heavy PVC tarpaulin, 650 g/m2
incl. tax
Description
This is our heavyweight PVC tarpaulin, which is incredibly wear-resistant. The weight means that the PVC tarpaulin does not initially blow away and it tolerates extremely hard stresses from weather and wind. With the right maintenance it can last for over 10 years, which in the long term makes it significantly cheaper than lighter tarpaulins from major shop chains, which often break during the winter and are difficult to repair. The eyelets are manufactured from durable brass so the cloth does not become worn when you attach the tarpaulinwith rope. The PVC tarpaulin can also be designed according to your wants and needs. Would you like to change the dimensions, colour, weight, eyelets, lacquered or matte surface on your PVC tarpaulin? Contact us and we will customise your PVC tarpaulin according to your requirements and needs.
Specifications
Material: PVC coated polyester fabric 1100 dtex
Colour: Green (the PVC tarpaulin's colour can be tailor made to suit your requests)
Eyelets: Polypropylene plastic rope, brass eyelets cc approx. 50 cm, hemmed, welded edge. UV and mould resistant material.
Weight: 650g/m²
Texture: Matte Coating: Recycled PVC Temperature resistant: -30 to 70 C
Heavy PVC tarpaulin is waterproof to 100%
Recommended for construction companies
Would you like to rent a tarpaulin? We are the leading supplier in Scandinavia when it comes to renting tarpaulins.